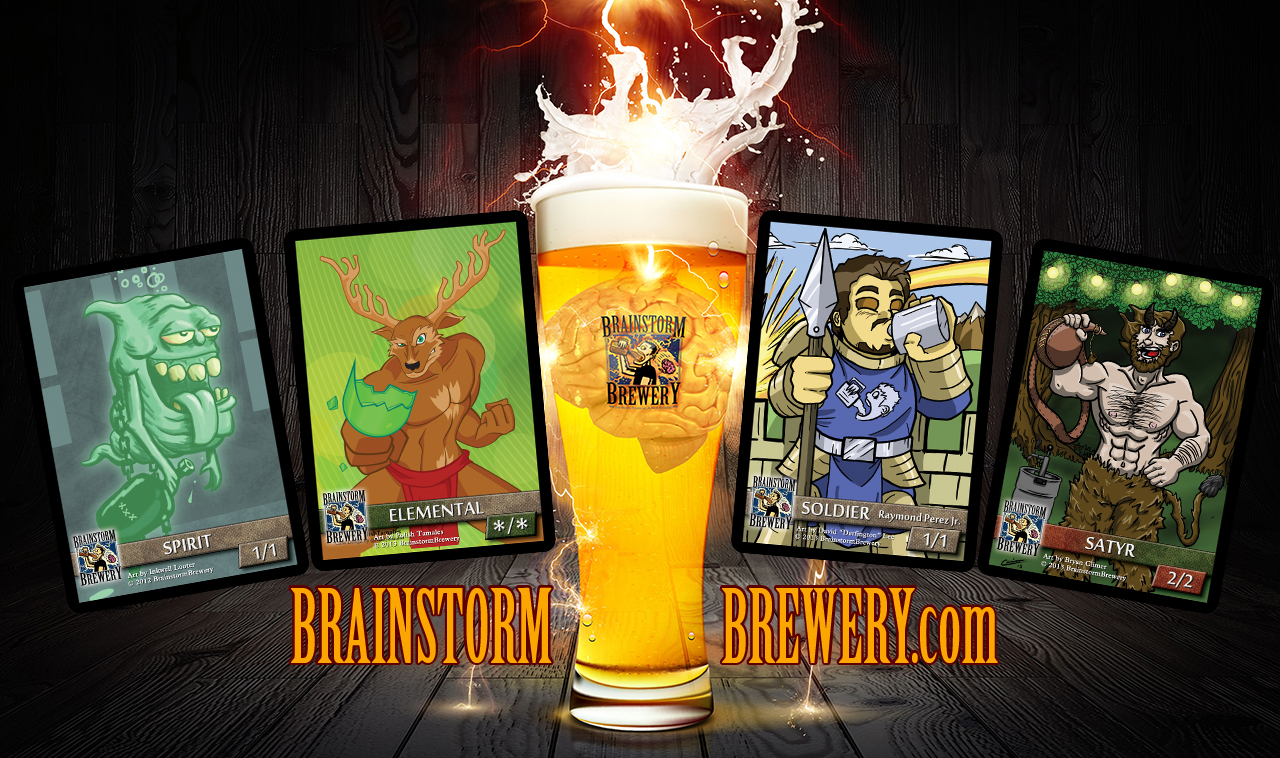 Has the gang finally figured out what the fans want to hear? How does the "Leave X percent for the next guy" principal apply to bad beat stories? Who did we get in trouble with his girlfriend, and who did we get in trouble with his fiance? Did Jason just invent a new booze cube card on the fly? Will Ryan ever cope with staying up past his bedtime? Why was Corbin not more upfront earlier with his Canadian heritage, eh? Marcel is the heavy favorite in the BBQ competition, but Jason's favorite Legacy deck is Maverick- can that rogue attitude make him a wild card? Anything can happen in Vegas, but will it stay in Vegas since they're live streaming? Find out the answers to all these questions on another Scavenged episode of your favorite podcast, oozing with solid info- Brainstorm Brewery.
Modern Masters boxes keep going up and up in price for preorders. Is this racketeering or are players not taking advantage of the buying opportunities they have on the open market?
It's a jam-packed "Pick of the Week" segment with two hosts picking the same card and squaring off with opposite advice! Who's right? Who's wrong? Who owes who dinner at Fogo De Chao? Will Jason break the tie or will everyone admit we can't say quite yet? You won't want to miss the most hotly-debated spoiled card from M14.
If you can't go, you might not want to hear about it, but everyone is excited for GP Las Vegas. Corbin Ryan and Jason are hitting the road, shop crawling the whole way there. Ryan Jason and Marcel plan to square off in a BBQ free for all. There will be brews, booze cube and no one is going to get any sleep. Be there or contain 4 right angles and sides of equal length.
It takes a big man to admit when he's wrong. A listener e-mail inspires a bout of rare total honesty from the gang as they discuss bad specs, bad beats, bad feels and their respective boxes of shame. Find out the lessons we can all learn from their mistakes, and triumphs.
It's been a while, but the gang makes time to go into "What's it Worth?" and it's a special foily edition. They've gotten good at trying to trick each other, so this could get pretty interesting. Who nails one to the penny? The answer may not surprise you.
This week's unofficial outro is one you won't want to miss. You're going to get an inside peek into what happens when 4 strangers stop being polite and start getting real. Is that too obscure a reference? Now I feel old.
Buy our merch! The Teespring campaign is still going strong and there are a few short weeks left to make sure you're getting the first print run of Brainstorm Brewery T-shirts. Pick your favorite design(s) and find out what will happen if we see you wearing one out in public.
Contact Us!
Brainstorm Brewery – website – email – twitter – facebook
Ryan Bushard – email – twitter – facebook – gatheringmagic.com
Corbin Hosler – email – twitter – facebook – quitespeculation.com
Jason E Alt – email – twitter – facebook – gatheringmagic.com – quitespeculation.com
Marcel – email – twitter – facebook