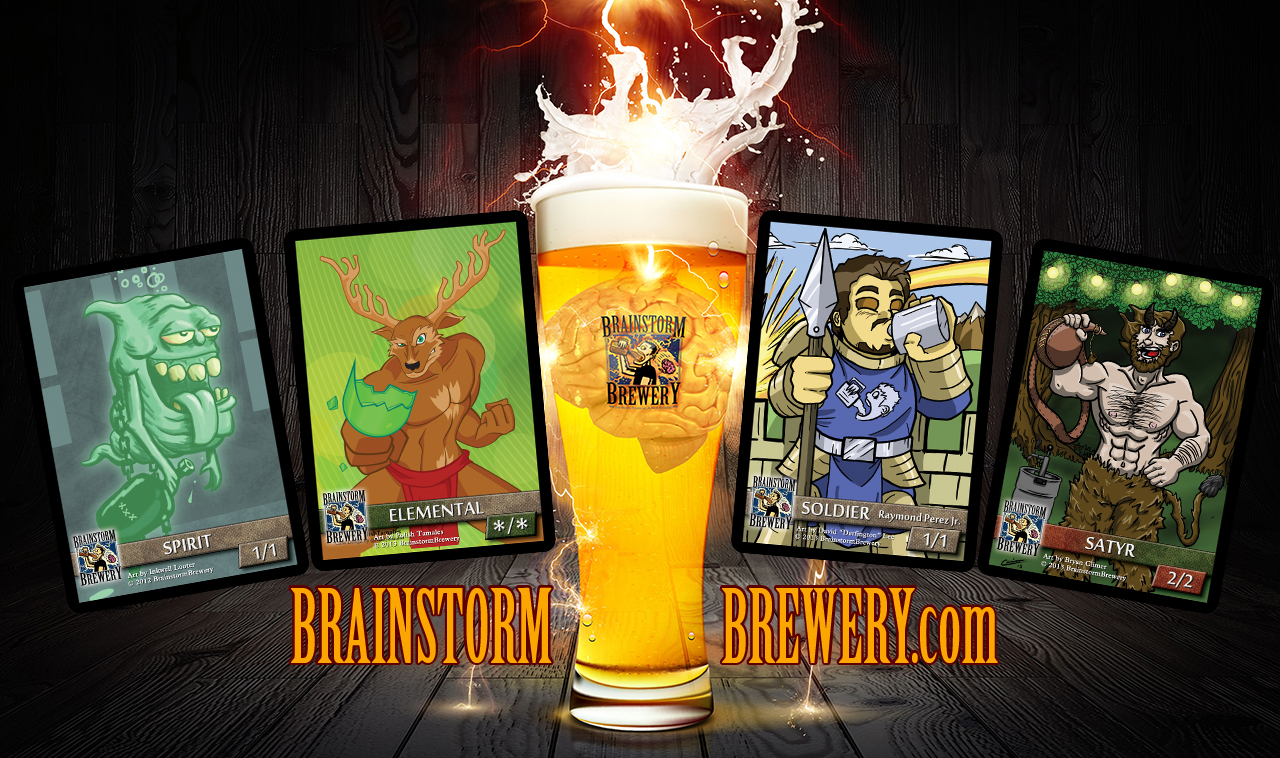 Make expansions cards for the set, and submit them to your podcast of choice. Art is not necessary but would be nice. Due by the 5th of August.
In the mean time check out the Booze Cube website and the complete visual spoiler as well as a color pie guide. The Eh Team episode #91 is an excellent primer. Brush up on your knowledge before embarking on this journey.
If you want to turning your Booze Cube creations to Brainstorm Brewery, email us here.