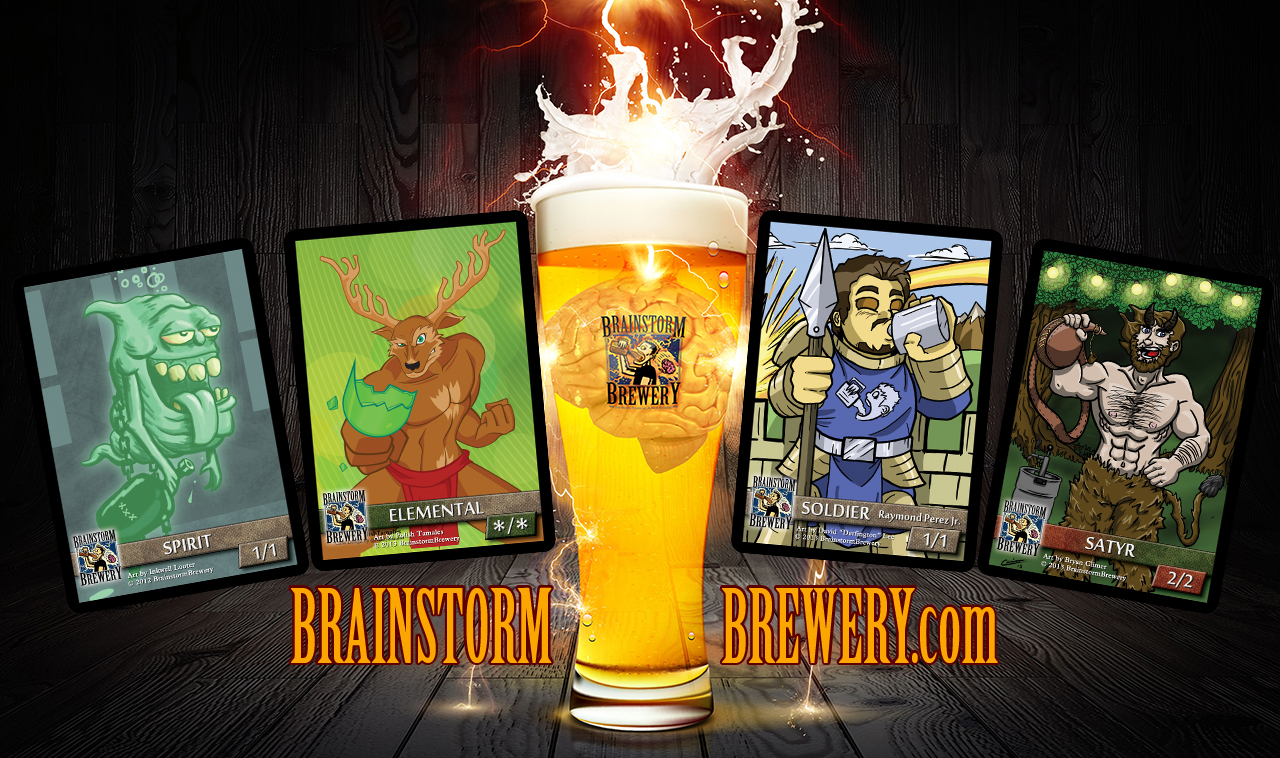 Does the spoiling of Ratchet Bomb mean it's a good idea to run out and buy? Was the gang too hard on a certain online retailer last week? Will Jason learn his lesson about letting Marcel go before him on pick of the week? Have we finally found the subject matter that makes Ryan talk more than he has in any other three casts combined? Why was Corbin almost late in joining the group? Find out all this and more on a legitimately special episode of your favorite podcast that will have you asking "Who exactly is buying all the Strip Mines?" Join us for a double dose of Brainstorm Brewery.
Marcel says every episode is a special one, but this is literally special- the usual gang of miscreants is joined by MTG Finance Legend Tristan Shaun Gregson!
It wouldn't be a "pick of the week: segment if someone didn't get sniped. Find out who has to come up with a new one on the fly, and hear what TSG's surprise pick will be.
What effect will block have on prices? Will the block PT results be a harbinger of metagames to come or should we proceed with caution? The gang weighs in.
TSG has been listening to Brainstorm Brewery and he's been taking notes! We have a special live mailbag segment where TSG brings a veritable Santa's sack full of Q&A. What burning questions have kept him awake at night? Will the gang's answers satisfy? Toot your own horn? Not on his watch!
After nearly a year of relative silence, TSG finally reveals a bit more about the events that lead to his parting ways with Channel Fireball. Cleared of wrongdoing by the authorities, he opens up about support from the community and how he has moved on.
The cast goes extra long as the discussion gets too interesting for us to bear to cut a single minute. "What's it worth?" gets thrown right under the bus as you get a double dose of the brew for the same low low price.
M14 mythics were spoiled this week. Hear the gang weigh in on whether this core set will be one to remember.
Contact Us!
Brainstorm Brewery – website – email – twitter – facebook
Ryan Bushard – email – twitter – facebook – gatheringmagic.com
Corbin Hosler – email – twitter – facebook – quitespeculation.com
Jason E Alt – email – twitter – facebook – gatheringmagic.com – quitespeculation.com
Marcel – email – twitter – facebook