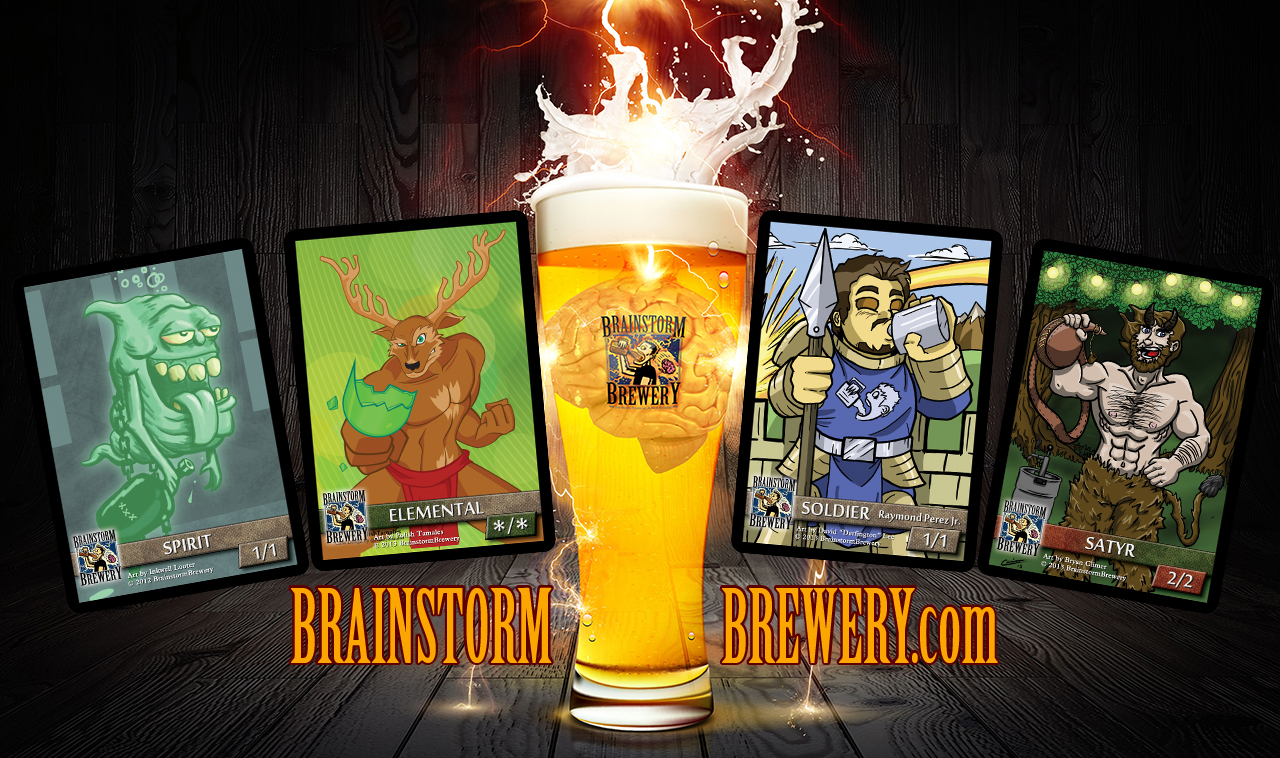 Fellow Magic: The Gathering players, we need to talk.
To continue to nurture the healthy growth of our community and to maintain a sense of accountability to those who actively participate (and to those who would like to!), we need to be self-reflexive and introspective about the status of women. Aside from attending GP Orlando this past fall, I am rarely ever in a room with more than two other women players.
This article (and those I intend to publish in its wake) is an attempt to sustain a mutually beneficial dialogue that has recently become more salient. I have ruminated on this issue for nearly as long as I have been playing Magic, but Gaby Spartz's April 7 article "6 Things You Can Do to Get More Women in Magic" on Channel Fireball motivated me to finally organize and articulate my many thoughts on this topic.
While future writings will provide examples of the experiences I believe we should strive to minimize as well as explore specific areas for improvement, the goal of this article is to set a positive tone by praising existing efforts.
Who I Am
Before I commence outlining some areas where I see the Magic community succeeding at integrating women, I would like to briefly introduce myself. I purchased my first introductory deck during New Phyrexia and by Innistrad was drafting weekly. I have faded in and out of Standard, as no deck has captured my attention and excited me as much as [card]Nephalia Drownyard[/card] Esper Control during Innistrad/Return To Ravnica Standard, but the emergence of a viable Sidisi-Whip build may lure me back.
Limited formats and Commander are my true passions. In terms of Mark Rosewater's psychographic profiles, I align most closely with Johnny Jenny (more on this below!) but like any competitive player, I have Spike streaks! Sultai is my favorite color combination, though I tend to enjoy any two-color pairing contained within that triad. Outside of the Magic community, I am a Sociology PhD student who studies social movements and mass media. Now, onto my primary purpose!
How Magic is Different
I firmly believe Magic the Gathering is a unique gaming environment in that sexism and misogyny are not endemic to the game itself. Unlike videogames, which sometimes are structured in such a way that exclusion is built into the design, Wizards of the Coast employees have repeatedly demonstrated their commitment to fostering a welcoming community. High-profile designers and directors like Doug Beyer and our beloved Mark Rosewater routinely discuss the issue of women in Magic. Most recently, throughout the week of April 13, MaRo featured a different woman employee, each representing distinct departments, on his Tumblr Blogatog. In March of this year, MaRo expressed that he regrets labeling the player archetypes he pioneered with male-gendered names and proposed alternatives (Tammy for Timmy, Jenny for Johnny, Mel for Melvin, while Vorthos and Spike remain gender-neutral).
The culture of inclusion extends beyond a few public figureheads, too. Some of you may recall the controversy surrounding the [card] Triumph of Ferocity [/card] art, which portrayed Garruk looming over Liliana and forcibly pressing forward between her thighs. Though Wizards initially fumbled, they swiftly acknowledged their error, apologized, and pledged to prevent similar mistakes in the future (and, as of yet, have maintained that vow!). When the card was reintroduced in Duels 2015, new art was even commissioned.
While employee composition and responses to mistakes are solid indicators of WOTC's dedication to constructing a gaming environment where women can comfortably participate, what is most notable, in my opinion, are the cards throughout the history of Magic featuring depictions of widely-varied women in diverse roles with rich characterization. Across all segments of the color pie, women are regularly featured as warriors, priestesses, bureaucrats, sorcerers, healers, necromancers, spies, leaders, followers, and more. Recently, Wizards has even introduced a trans woman ([card]Alesha, Who Smiles at Death[/card]) and an agendered character ([card]Ashiok, Nightmare Weaver[/card] )! As I stated above, the presence of all of these factors leads me to believe the issue is not inherent to the game itself.
Community Figureheads
Professional players and commentators have contributed to keeping the conversation about women in Magic alive, too. Patrick Sullivan, Luis Scott-Vargas, Drew Levin, and Marshall Sutcliffe all cultivate productive and interactive conversations on Twitter, in their articles, and on their streams. I am also fond of Sam Black's Facebook group "Story Time with Sam Black!" It is filled with passages where he genuinely reflects on gender. Even though many of the writings are not directly relevant to the Magic community, it is encouraging to see a professional player with high visibility exhibit sensitivity to the inequity commonly faced by women and the negative consequences of restrictive gender norms and roles for all people.
Even amongst those of us who constitute the average player base, there are those who have established enclaves for women players. The Lady Planeswalkers Society (started by Tifa Robles), the MTG Diversity Twitter account, and the FEMtg and Lady MTG Tumblrs are all spaces intentionally created to facilitate women becoming more involved as well as commiserate and process negative experiences. The internet's ability to connect people across time and geographic space reveals a consensus: current players acknowledge women's relative absence and want to rectify it.
So What's the Problem?
The dearth of women who play Magic competitively does not seem to align with WOTC's informal and direct efforts to broaden the appeal of the game, the attitudes of tastemakers in our community at large, or the overall tone of the conversation online. So why does the issue persist?
Anecdotally, I have the perception that there are many women who restrict themselves to kitchen-table casual play. I do not believe the gulf is attributable to women's interest in Magic or in table-top gaming more generally. I am inclined to refocus my attention on the micro-cultures of local game stores and the average player base. Accordingly, in future editions of this column, the avenues for improvement I will explore (including but not necessarily limited to: general "othering" of women in Magic, the way we discuss female professional players, exclusionary language, and sexual harassment) will be overwhelmingly oriented toward the environment in which many of us are playing Magic: smaller-scale tournaments like the FNM you may attend weekly. The standards we collectively set in our respective LGSs inform how people behave when they attend Pro Tour Qualifiers and Grands Prix.
Being deliberate and conscientious goes a long way in terms of alleviating potential concerns. The examples I have described above make that much evident. As my title suggests, I am hopeful about the future of the status of women in the Magic community. I look forward to reading your responses and I am confident our discussions can be respectful and constructive.