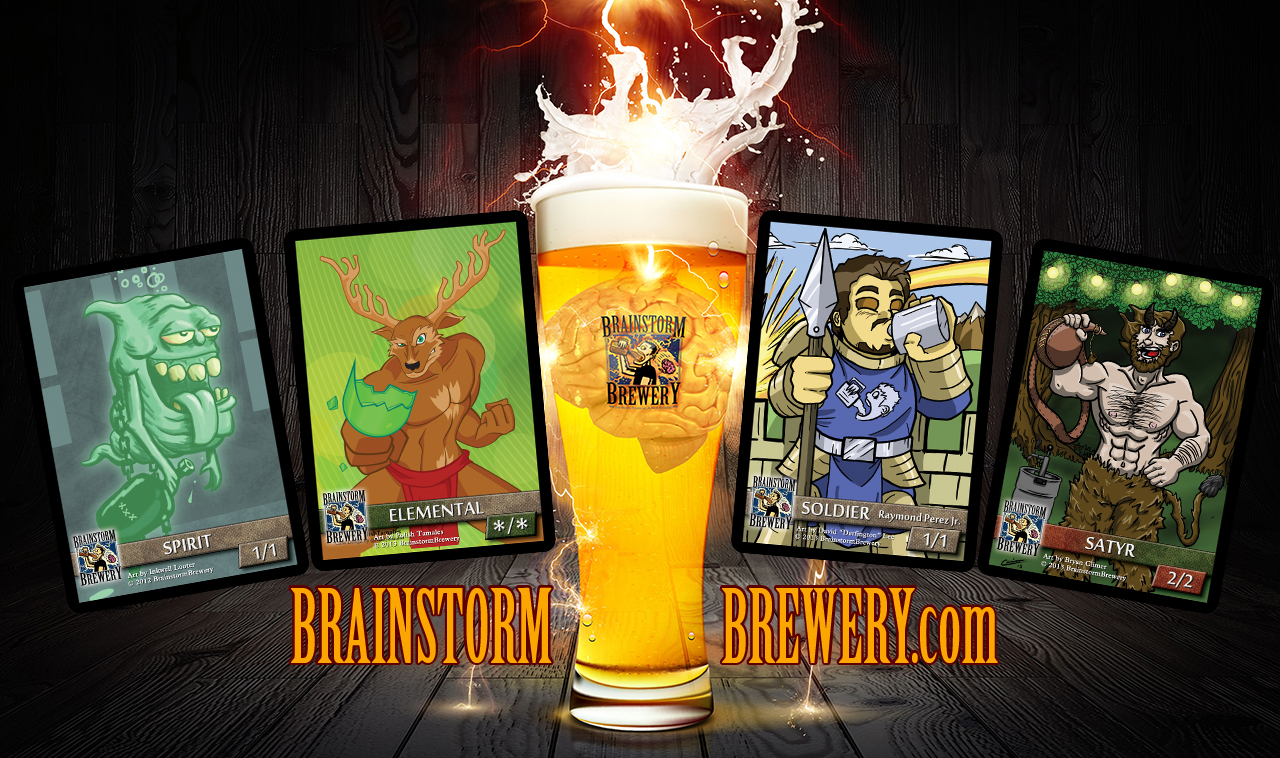 Whose constant abuse has led to the podcast's first unofficial official catchphrase? (Here's a hint; it's totally Corbin, and the catchphrase may or may not include telling him to shut up). Does Jason finally have a deck he'll like playing in Legacy more than Maverick? Is Deadbridge Chant the next Seance or the next big thing? Marcel promises to make Jason's life miserable in Vegas- what nefarious machinations does he have up his sleeve? Does a machination fit comfortably in a sleeve anyway? Has Ryan finally gone off the deep end and advocated running Sphinx's Revelation in a deck with Deadbridge Chant? Find out all this and more on another episode of your favorite MTG Finance podcast that answers the question "Is the MTGFinance subreddit aware that it's good reddiquette to tell Corbin to shut up?" Join us for another jimmy jampacked episode of Brainstorm Brewery.
We start off the cast strong with a brew from Ryan. Can we live the dream of a deck from Ryan that doesn't include a durdly enchantment as the lynch-pin of the deck (Seance, Guild Feud ring a bell?) Don't bet on it.
Ryan's silly deck has the gang reluctantly talking about their picks of the week. They all seem a little reluctant. Is the meta going to continue to do ridiculous things to card prices? A lot of the advice seems to be "hold" which is a new concept for this segment.
Brainstorm Brewery is coming at you with the merch you've been clamoring for! With several designs to choose from, you can show your support for the #1 MTG Finance podcast by sporting one of the T-shirt designs. Visit our website for info on the shirts.
M12 brought back Scrye, M13 brought back Exalted- what manner of retro goodness does M14 have in store?! You probably already know! But act surprised when we tell you!
Starting with Dragon's Maze there will be only one event deck released for each new set. Does this new one have all of the value or will stores probably sell it for its intended retail price?
The gang can't quite seem to agree on whether the Modern Masters card included in a guild runner pack was a plant or not. Whose side are you on? Free tin foil hats to anyone who claims the card was planted.
Fed up with the high price of flying, Jason and Ryan have decided to road trip from Michigan to Vegas, picking up Corbin along the way on what promises to be the most epic shop crawl to date. With promises of live updates from the road, and podcast bonus material, you won't want to miss a single second of the preamble to the best GP in history.
Contact Us!
Brainstorm Brewery – website – email – twitter – facebook
Ryan Bushard – email – twitter – facebook – gatheringmagic.com
Corbin Hosler – email – twitter – facebook – quitespeculation.com
Jason E Alt – email – twitter – facebook – gatheringmagic.com – quitespeculation.com
Marcel – email – twitter – facebook