This week, the EDH Rules Committee announced a change to the format that set my Twitter, Reddit, and Facebook feeds abuzz: players are no longer able to deal with pesky enemy commanders by shuffling them into the opponent's deck. Any time an ability would cause a commander to return to a player's hand or be "tucked" into their deck, there is a new replacement effect that allows players to simply return it to the safety of the command zone.
This change will have a pretty big impact on the format (not to mention the price of several cards) and its justly getting a lot of attention from the community. Most of the feedback is negative, and rightly so. The reasons the committee gave for the change are embarrassingly bad, poorly argued, and inconsistently applied. And as a game developer myself, this reeks to me of the kind of bad game design I witness studios make when they try to simplify a game for new players, but end up going about it all the wrong ways.
Bad Arguments
First, the Rules Committee posits that nothing feels worse than having your commander unavailable for the whole game. While I'd agree that having a commander tucked can be a feel-bad experience, I'd also say that I've had much worse feelings during an EDH game. Having my commander get tucked may be annoying, but at least I can keep playing the game. There are plenty of individual cards and broader interactions that force me to either concede or sit there and not play until someone else finds their win condition. So kicking off their justification with hyperbole is a pretty bad place to start.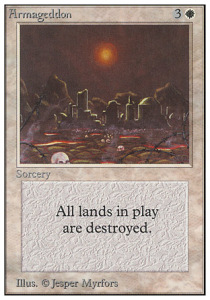 Second, they suggest that the threat of tuck leads players to run more tutors. This is an outright falsehood. Players run tutors because this is a singleton format. Period. Full stop. Conversation over. Players want access to their favorite cards and win conditions, so they run tutors. I'm aware that Sheldon has written about going tutorless in his own decks, but that's not the reality for the majority of the players in the format. Tutors exist and they are used at all levels of power and competition. This change will not reduce tutor usage by any meaningful amount.
Third, the argument that tuck only exists in blue and white and thus potentially forces players to run those colors is just plain silly. Magic is a game about a color wheel with unevenly divided power and mechanics. Saying this needs to get banned because of the color wheel is like suggesting we should ban land ramp spells because they are only available in green. Do players feel like they must run green for mana? Or blue for draw spells? Or black for tutors? Each deck you build is bound by its color restrictions. That's an essential feature of this format, not a problem for it. This argument is entirely a nonsequitor and sets a truly dangerous precedent.
Fourth, the idea that this clears up some rules fuzziness is perhaps the worst statement of all, especially if the Rules Committee is trying to make this game more accessible to new and casual players. There is now an entire class of cards that doesn't do what the card actually says, including cards like [card]Spell Crumple[/card] that were designed specifically for the Commander format. [card]Terminus[/card] now reads something like, "Put all creatures except for commanders on the bottom of their owner's libraries. Players may choose to put their commander onto the bottom of the library or into their command zone. The command tax applies for this return to the command zone." [card]Chaos Warp[/card] is even more confusing, since you could cast it targeting your own commander and just put the top card of your library into play without the drawback of targeting your own creature.
Do we really believe this is easier for casual players to understand? Should we have to explain even more rules intricacies to these players for them to follow the rules of the format? I would argue this is absolutely not the case. One of my many playgroups is a trio of work friends who only play with preconstructed retail decks. They can already barely keep the stack straight when more than a few spells are cast on the same turn. Adding in more special rules will only make the game more obtuse to them. Oh, and this rule doesn't clear up any fuzziness about commander identity anyways… because you can still choose to put your commander into your deck, right? So this fails, and only fails, to make the rules more simple.
Time for a Change
So this rules change is bad. It's bad for new players and absolutely will not achieve its stated purpose for improving the format. It's a terrible decision and its being thrust onto a massive, dedicated community of players that overwhelmingly didn't want this change. All this only highlights a long-running problem and one that I've been meaning to write about for some time: the Rules Committee has outlived its ability to meaningfully manage this format.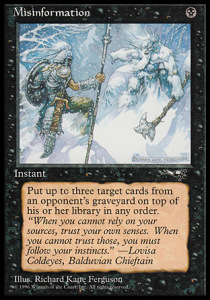 Yes, I'm suggesting that the Rules Committee shouldn't be governing the format anymore. Yes, I'm saying the guys who had a hand in creating EDH and guiding it to become the format that we know and love today are the wrong ones to keep leading it. The issue is that this isn't a niche format played in hotel rooms by judges and Magic insiders anymore. It's gone commercial, it's reached the masses, and it's too big for the Rules Committee to keep effectively managing.
The Rules Committee has demonstrated repeatedly that it is not representing the majority of the players in the format by the way the members inconsistently apply their own guidelines when banning cards or making changes to the format. The committee suggests that their guiding principle is to "create games you'd love to remember, not the ones others would like to forget." But the format is still host to any number of cards and strategies that throw that notion right out the window. [card]Sylvan Primordial[/card] could create a pretty unhappy board state if a player was fortunate enough to ramp into it quickly, but is that any less fun in those limited instances than a consistently powerful Stax deck locking down the table and playing solitaire? Or a Narset deck blowing up lands over and over while gradually eking out a victory through inevitable commander damage?
I don't actually want to spill much ink arguing over one ban or another, though. Perhaps [card]Sylvan Primordial[/card] was the worst offender in the format at the time. Perhaps [card]Consecrated Sphinx[/card] doesn't centralize the game around itself quite as much as [card]Primeval Titan[/card] did. That's not really the point. The point is that a very small group of players, however intelligent and influential, are making very big decisions that impact tables all over the world, and they are doing it wildly inconsistently.
The Big Delusion
The Rules Committee attempts to hand wave this issue in a few places in their statement on philosophy. First, they say that they attempt to avoid "cascading bans" because it leads to an unmanageable list. The idea here seems to be that they ban the worst offenders in any given category, but leave it up to the players to understand how these bans should guide their deck-making process to keep the format social, fun, and fair. This is smart-sounding way of saying, "We're going to be inconsistent and we don't care. We're leaving it up to the masses to figure out."
Piggy-backing on that idea, they point out that they believe "local groups" and the official rules can peacefully coexist. They encourage players to engage with the game how they want, being aware they may need to make adjustments when playing with different groups. This may have been a really great statement before Wizards of the Coast began printing official Commander products, but since then, the format has grown tremendously and it's become increasingly hard to apply in reality.I play at my office, at two local card shops, a kitchen table game, and at various official Magic events like grands prix. Does the Rules Committee really expect me to manage a shifting ban list across all my decks to match the philosophy of each group? This is a painfully disingenuous statement at this point in the growth of EDH. We're largely stuck with the official rules and they know it.
The Solution
It's time to hand the format over to Wizards and start applying more consistent, data-driven rules changes. The format is huge now and players are engaged in so much cross-group play that its no longer viable to hand-wave inconsistencies and expect people to just swallow them. Its unfair to the community to expect us to just roll with the changes determined by the whims of a tiny, semi-official group of players who think the social contract is a good enough solution for the format's problems. There needs to be accountability in place that drives the format towards a more healthy balance and doesn't result in ridiculously bad rule changes like this week's announcement about tuck spells. That's not going to happen as long as the Rules Committee continues to own the format.
As for the tuck change? I predict it ends up being reverted. It will not meaningfully change the number of tutors players run. It won't change how players pick the colors for their decks. And it certainly isn't going to make the format more accessible for new players. It's only going to make strong commanders stronger, force players to run more removal instead of additional fun threats, and ultimately make for a less interesting format.
It's unfortunate that we're being forced to endure this experiment in bad game design until these things are made apparent. It's inevitable that Wizards eventually takes over stewardship of the Commander format. It's just too bad it didn't happen before this week's announcement.