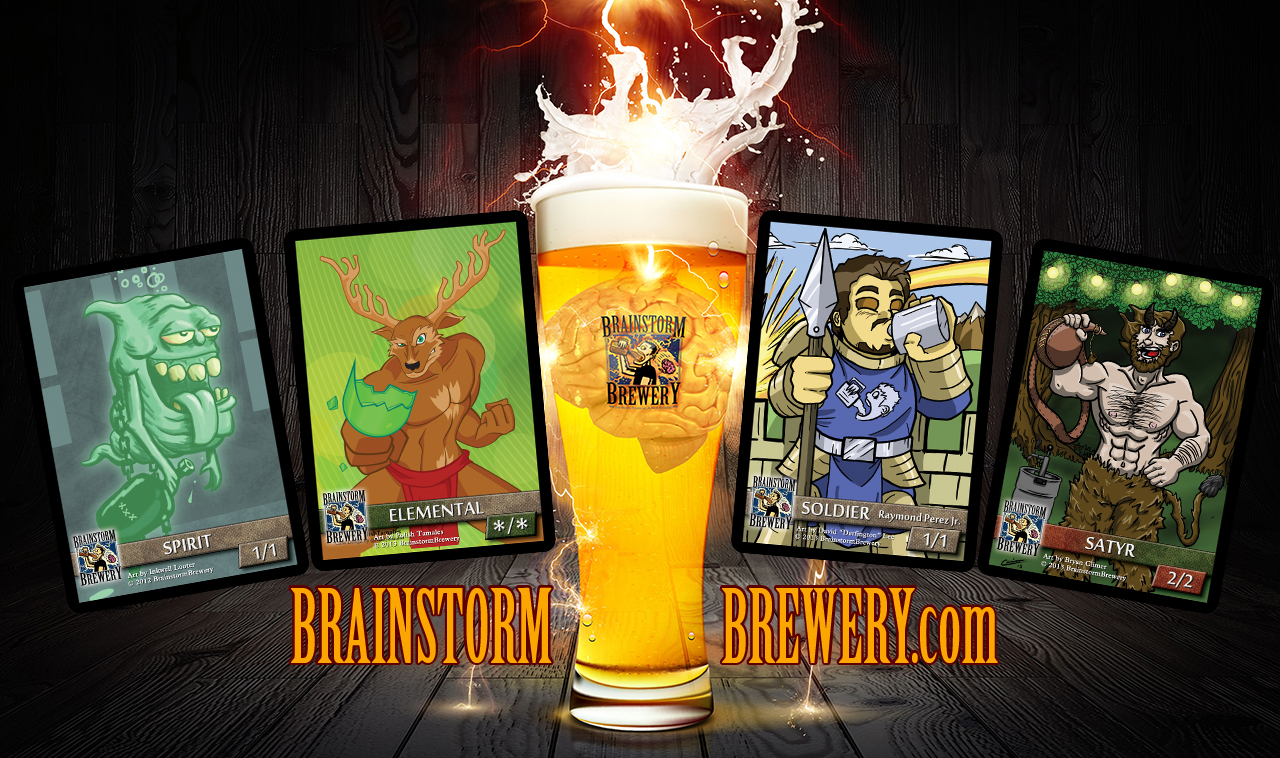 Hello, everyone, and welcome back to Serum Visions!
This week is the recovery week from poutine and the four-liter pitchers of beer than can be found in lovely Montreal. One of Canada's most famous breweries can be found around a half-hour drive from the city in a town called Chambly. The brewery is called Unibroue, and it's offerings can be found as far south as California and as far north as Alaska, and of course, right across Canada.
I was recently a guest on a beer podcast where we talked about everyone's "most important" beers in their craft beer drinking career. Up there on my list was Trois Pisotle/Maudite by Unibroue.  While I was doing my jazz degree, I attended a  weekly concert in the French section of Winnipeg called Mardi-Jazz. (Tuesday Jazz) One evening, I noticed people drinking a beer called Fin du Monde—it's a 9% Belgian-style triple and it has got a kick!  I took a closer look at the beer fridge and saw all of these labels that had incredible artwork on them with funny-sounding French names. "I'll take a Trois Pistoles please." The cap popped off, the beer poured into a glass. It was mahogany red and had head that would make you blush. Upon first sip, the world of craft beer had been opened up to me. There was beer in this world that didn't taste like "beer." You know, a beer that tastes like malted grains, whether it be light malt, roasty malt, or chocolate malt. Nor did it focus solely on the hops like so many double IPAs I love. No, this was something new. It was using all of its ingredients to create a new flavor dynamic. It tasted like port, chocolate, dates, raisins, pepper, clove, bananas, and all sorts of things. It was a beer that didn't taste like beer. At that moment, beer lost all boundaries: it went infinite.
Why do I share this? Because, this is first and foremost a beer education series. If you didn't know things like this existed, how would you ever find out? Alright, enough sap, lets talk about the brewery.
Unibroue
Unibroue is a fairly young brewery compared to its Belgian role models. Its beers have a very unique flavor compared to most Belgian and Canadian beers that comes from the same yeast. When a commercial yeast producing lab released their signature yeast to home brewers, it was called "Canadian/Belgian." All of the their beers are "on lees." This means that they do not completely filter it, but instead leave some of the yeast in the bottle to allow it to "bottle condition," or ferment a second time. This causes the beer to naturally carbonate. When the yeast is done fermenting, the extra fermenting sugar goes dormant and settles at the bottom of the bottle—this is the lees. The brewery claims that this process adds to its signature flavor. If you have had more than one of these beers, you'll be able to attest to the particular yeast character that each of them have. When Unibroue released its Blanche de Chambly, it made history by being the first abbey ale—beer on lees—from North America. Another extraordinary achievement they have accomplished is is being one of North America's most-awarded breweries, with 183 medals! You can go to Unibroue's website and see the endless list of them here. Among its most highly-honored beers is La Fin Du Monde, which is the most highly-awarded beer in Canada.
Each of the signature beers are named after stories or legends from the area. Trois Pistoles is named after a small town in Quebec. The legend goes that there was a large black horse of great strength that helped move giant stones needed to build a church. For some reason, it was known that the horse had to stay bridled, or else! One of the workers thought this to be unfair and unbridled the horse to give it some water. The great black horse vanished and the construction of the church was not completed. You can go to Trois Pistoles and see where there is a missing stone in the church to this day. There is a second version of the legend, where the bishop conjured up a "good devil" to help with construction. The bridle was removed before completion and the horse vanished, leaving the church unfinished.
This craft brewery was actually the brainchild of two businessmen from Quebec who, while in Belgium, saw a completely untapped market in North America of readily available abbey-style beers. They came back to Quebec and acquired another brewery and merged it with their own company. Once it was acquired, they found a master brewer in Belgium to teach them how to make abbey-style beer. In 1992, they released the aforementioned Blanche de Chambley. The company grew at an extraordinary rate because it was being treated as a business rather than a hobby gone too far. Where many brewers are concerned about not growing too fast because of potential loss of quality and control, growth seemed to be Unibroue's goal. The company was purchased by Sleeman's in 2006, and then Sleeman's was purchased by Sapporo in 2008. Unibroue still makes great beers and I continue to buy them every once and a while. They have claimed that all that has changed is the ability to exact more control and have wider distribution. Perfect!
I am a great proponent of local beer and most other things for that matter. But this story raises some questions. I would not say that Unibroue can be considered a microbrew anymore—it's owned by a huge corporation. It's worth asking whether or not these beers ought to be avoided like BudMillerCoors (BMC) beers. If this beer was created as a product to make money, rather than out of a passion for beer, does that make it somehow a less reputable or a principally objectionable product? Or do we thank our lucky stars that someone brought to us such a wonderful beer, and leave their intentions out of the discussion? I think here we are getting into territory outside of this particular article's scope. If you would like me to dig into this topic later, hit me up on Twitter, @awcolman, or leave a comment below. Lets talk about either how great Unibroue is or what you think about the companies corporate journey and what it may imply.
Style of the Week: Belgian Quadruple or Belgian Dark Strong Ale
This is the style in which Trois Pistoles resides. Things you'll be looking for while tasting are raisins, plums, dried cherries, figs and prunes. Full BJCP tasting notes here.  Of course, if you can find a local offering grab that first. If not, you can look for Trois Pistoles by Unibroue or St. Bernardus Abt 12, which is a genuine Trappist abbey ale and by far one of my favorite beers. If you cant find either of those, Chimay Grande Reserve (Blue) is fairly easy to get a hold of. If not any of these, be sure to ask—you may be surprised by what you'll learn or who you'll meet!
Thanks for hangin', everyone.
Andrew